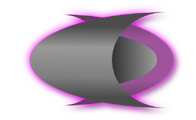 © XPC Dynamics, LLC. All rights reserved.
XPC Dynamics LLC.
Call us now: 337-680-9728 or email us at: info@xpcdynamics.com

We primarily use Cisco small business (SMB) products for the majority of our installations. Cisco's SMB line of products offers much better price points and simplicity to fit even the home office or satellite location needs. With the RV042 model that we recommend for the home / satellite locations offers multiple VPN connections with dual wan functionality which provides redundancy or load balancing options providing more bandwidth by connecting up to 2 ISP's. If this feature is not needed the Second Wan port acts as a DMZ port providing more flexibility.
What's your topology?
For the Main Office we recommend the RV016 or RV082. With the RV016 you can configure 2 Wan ports for various load balancing needs or redundancy but even go further and convert up to 5 more ports to Wan ports giving a total of 7 ISP connections providing more flexibility your network configuration needs. Simple port based VLANs (up to 16) are also supported giving you the ability to create completely isolated workgroups within your network to prevent access to other workgroups data and resources. The RV082 has virtually the same features but with 8 ports and a max of 2 Wan Ports.
Network, Security and VPNs for Remote Operations
Establishing and maintaining communications throughout your LAN is our specialty. Bring network speeds up to its full potential and eliminate lag, slow applications and PC freeze-ups due to bottlenecks and collisions on your network. Having the right routers, switches and the appropriate topology is key to fast computing. Design your network with a fiber-optic backbone and gigabit speeds to maximize data transfer rates and secure the integrity of your data. Establish wireless communications for local and remote computing and manage via Virtual Private Network (VPN) your operations from places you never could before.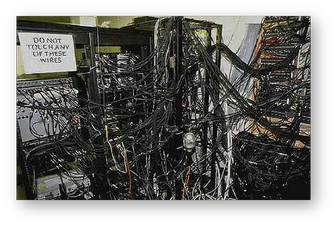 Convert your network from