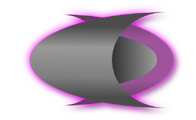 © XPC Dynamics, LLC. All rights reserved.
XPC Dynamics LLC.
Call us now: 337-680-9728 or email us at: info@xpcdynamics.com

RAID 1: Decrease the chance of losing your mission-critical data with real-time data mirroring RAID 1 capability.
Use real-time data mirroring to write data to both of your hard drives at once. In the event of a hard drive failure, your system will continue to operate using the "mirrored" drive. Our XPC workstations can also be adapted to feature RAID 0 or RAID 5 which offer different levels of data mirroring or protection. Now, you can keep working with little to no interruption while maintaining a high level of productivity.
RAID 5: Maximize your storage size while retaining a fail-safe option in the event of a drive failure.
The most commonly used RAID solution today, RAID 5 combines the efficiency of spanning data across multiple drives, but also creates unique parity to each drive allowing for full recovery of data should you experience a disk failure. This option is popular because it only requires a minimum of 3 drives and retains significantly high data transfer rates.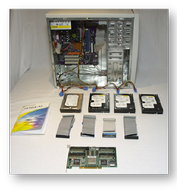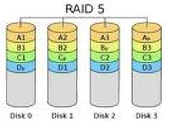 Whatever your data storage requirement, no matter how large or small, from enterprise wide storage solutions to a single desktop or notebook, XPC Dynamics has the best solution to fit your short & long term operational needs. Protect you business' records, reports, files and information from hackers, natural disasters and hardware failure with RAID enabled Network Access Storage (NAS) solutions. Through redundant secure data storage and standard backup practices, you'll enjoy 24-7 access to all mission critical data knowing it is virus free and safe from malicious attacks.
DATA SECURITY
Data protection should be at the top of your mind when working with mission critical or intellectual data. XPC workstations are designed to help keep your data safe, so that even in the event of a crisis, information is preserved, and employees can still be productive.

Our Hard Drive selections range from GREEN FRIENDLY to RAID EDITION Drives which offer long term redundancy and performance up to enterprise level. All of our hard drive offerings are Western Digital branded. The WD brand is what we trust the most due to over 15 years experience with the company having a low RMA rate. On those occasions when we perform RMA's we have always had the best experience and thus never had an RMA denial.
All of our XPC offerings come with WD branded drives and depending on model selection have a 3 to 5 year limited warranty.
Solid state drives are here now and ready to bring outstanding performance to virtually any application imaginable. These are compatible with just about any computer hardware that supports SATA connectivity including laptops, desktops, Macs, and more…Imagine your applications loading instantly up to 100 times faster than normal or run a virus scan in just a fraction of the time. You could upgrade an older laptop and virtually bring it back to life running faster than when you first purchased it and on the bonus side gain up to 80% more battery life due to the very little power requirements of SSD's. All of our SSD offerings come with a 3 year limited warranty.