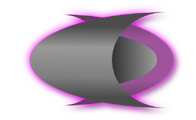 © XPC Dynamics, LLC. All rights reserved.
XPC Dynamics LLC.
Call us now: 337-680-9728 or email us at: info@xpcdynamics.com

OUR MISSION
It is the mission and purpose of XPC Dynamics, LLC. to provide residential and business customers alike, an affordable means to obtain, implement and maintain their data communications and telephony resources. This business entity's intent is to conduct any and all lawful business for which Limited Liability Companies can be organized pursuant to Louisiana statute, including but not limited to: Information Technology related services, support and resale.
OUR VISION
XPC Dynamics, LLC. was founded in St. Martin Parish, Louisiana, in September of 2011. Our goal is to compete in the Information Technology market by offering our services and experience to various business and residential customers who require high quality, yet affordable data communications solutions. We understand that the market is strained by adverse economic factors setting 'prudence' as the standard when investing in technology. For this reason, we strive to grow through repeat business based on relationships founded on trust, reliability and customer service excellence.